To test the full version of Nubes you need to sign up for a free test key. The registration is very easy. After filling in the short following form you will get your test key directly sent to you via e-mail. The Nubes testing period is around 2 weeks. If you enjoyed the full version, please buy it at our excellent prices.
* You find this number in the NUBES About/Register submenu or in the Start window. Just click onto your serial code and Nubes will automatically copy it to the clipboard. Then paste it into the form field "Serial code".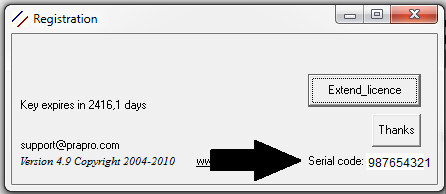 If you have not signed up for the eumetcast services, you may use it for native files from the eumetsat archive. All archived data are for free.